First Time Visiting
Some time ago, I had the opportunity to Visit Power Generation Unit UJP Pangkalan Susu  in the agenda of Forum Group Discussion (FGD) Predictive Maintenance (PdM). The FGD discussed the Predictive Maintenance Implementation of each generation business unit and the case study on problem handling. From this activity, the participants could identify the extent to which the applied technology was utilized in each generation business unit and its technical implementation in solving the present problems. The technology included the vibration, the thermography, Partial Discharge, Dissolved Gas Analysis (DGA), and so on. The FGD run for two days with the presentation agenda from each generation business unit and question and answer session from the participants.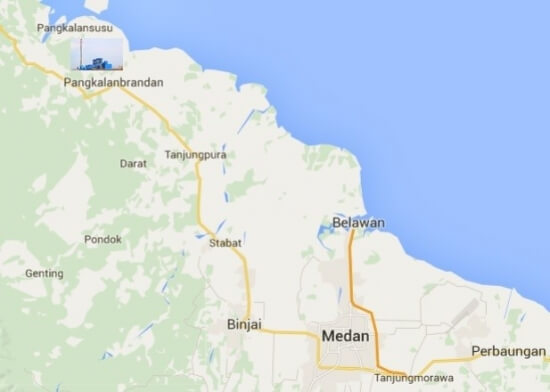 Pangkalan Susu Map

About Pangkalan Susu Power Plant
What about PLTU (Coal-Fired Power Plant, Pembangkit Listrik Tenaga Uap) Pangkalan Susu? This unit is one of the power plants in the FTP project. located in Tanjung Pasir Village, Pangkalan Susu Subdistrict, Langkat Regency, North Sumatera. The word susu in Pangkalan Susu is derived from Batak language which means oil. So, Pangkalan Susu means the oil base. It takes two-hour drive from Jakarta to Medan and four-hour drive of about 120 km from Medan (Kualanamu airport) to this PLTU.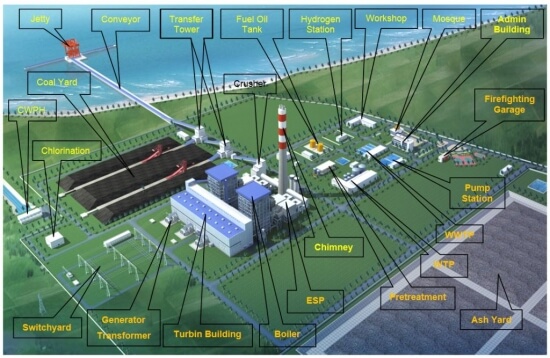 Pangkalan Susu Power Plant

 UJP PLTU Pangkalan Susu is built on an area of ​​105 Ha with an installed capacity of 2 x 200 MW. In the operation process, this PLTU uses HSD fuel for starting process and coal fuel for operating process. Installed capacity of 2 x 200 MW is used to supply GI (Substation, Gardu Induk) Binjai through SUTT (High Voltage Air Channel, Saluran Udara Tegangan Tinggi) 275 kV with approximately 70 km distance.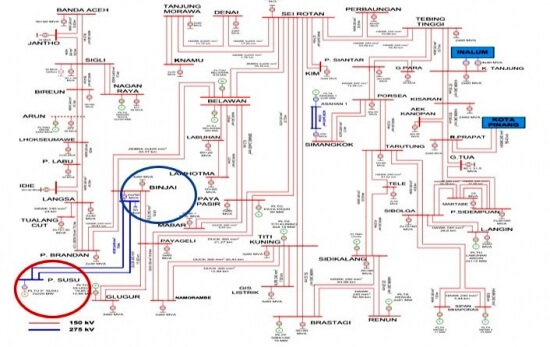 Single line Diagram Nort of Sumatera

Operation and Maintenance
PT Indonesia Power and PT Cogindo manage Operation and Maintenance Service of this PLTU. Guangdong Power Energy Corp provides the assistance until the major commissioning process is finished. Currently, there is an expansion project for the development of units 3 and 4 at this site. It is hoped that with increasing capacity, the electricity can reach the areas with no electricity yet. Two days in Medan was so short. This is a little story of my journey to UJP PLTU Pangkalan Susu. I'll see you again in other interesting stories.