Visit PLTA Bengkok Dago
Some time ago, I had the chance to visit PLTA (Hydropower Plant, Pembangkit Listrik Tenaga Air) Bengkok for FGD. This was my second time visiting hydropower plant Bengkok. In this second opportunity, I explored and searched for information about the history of this Hydropower Plant.
Hydropower plant Bengkok began operating in 1928 in the middle of Bandung. hydropower plant Bengkok Dago has a long history. this power plant built by Bandoengsche Electriciteit Maatscppij has a capacity of 3.15 kW (3×1.05kw). Next to the downstream of this power plant, there is PLTA Dago with a capacity of 1×700 kW. The distance between PLTA Bengkok and PLTA Dago is about 1,800 m.
Brief History
Based on a brief history of the National Electric Day, hydropower plant Bengkok-Dago was one of the power plants that joined the Lands Waterkracht Bedriven (LWB), the State Electricity Company established by the Dutch in 1927. From October 27th, 1945, it was taken over by Republic of Indonesia. Currently, this power plant Bengkok Dago is one of Unit at Saguling Generation Business Unit (GBU), PT Indonesia Power.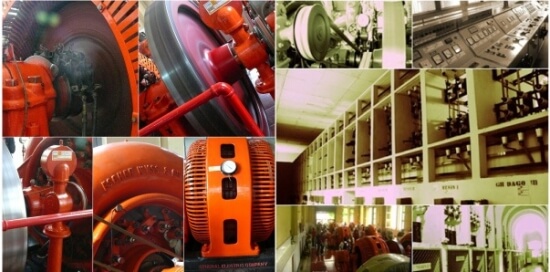 About PLTA Bengkok Dago
Hydropower plant Bengkok was built by making a dam on Cikapundung River in North Bandung. From Cikapundung River, the water intake is channeled into a settling basin with a capacity of 10,000 m3. From the settling basin, the water is flowed through an open channel with 2,823 m length to reservoir pond with a capacity of 30,000 m3 and an area of 10,000 m2.
From reservoir pond, the water is released through the 870 m long and 120 cm diameter penstocks to the powerhouse. The water discharge in the penstocks is 3.5 m3/s while the height of the head is 104 m. Before entering the powerhouse, the penstocks are branched into 3 pipelines with an 80 cm diameter to rotate three turbines with a capacity of 1.050 kW each.
Visiting hydropower plant Bengkok-Dago was really a different experience. The buildings and equipment are still retained as they were when they first started almost 100 years ago. The turbines, the generators, the transformers, the inlet valves, the control systems, and the civil buildings can be a historical site on power plant management in Indonesia in the early days of the electricity availability.
The surrounding environment and the power plant are also very beautiful and cool as it is located in North Bandung area which is a tourist destination. The beauty and cool air make hydropower plant Bengkok one of Bandung natural tourism. On Sundays and holidays, many tourists visit the place. This power plant becomes one of the tracks to Maribaya Lembang as well.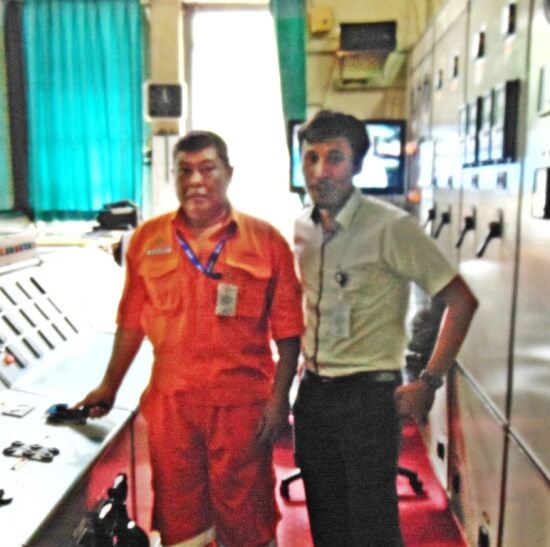 Referensi: www.mooibandoeng.com, jonny-havianto.blogspot.co.id